Notice posted at the Library of the University of Slamanca, Spain, circa 1440.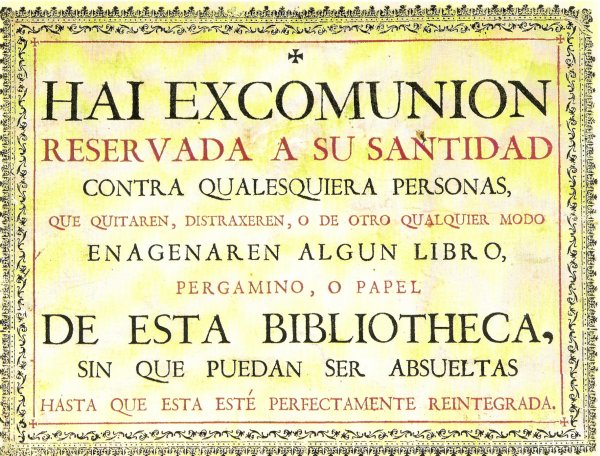 Translation of the notice:
"There will be Ex-Communication reserved by the Pope against whatever person or persons who steal, destroy, mutilate, or by other means damage a book, paper, or scroll in this library. These persons shall be not capable of being absolved unless that (object) has been perfectly reintegrated (to the library.)"

The travel writer Rick Steeves reports Salamanca University as being one of the first Universities in Europe and the first one in Spain. Christopher Columbus went there for travel tips before his voyages.